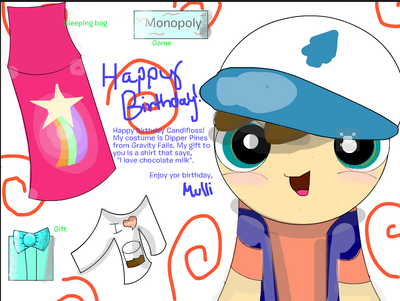 This page is about the artist Mulligan100 on disney create.
http://disney.go.com/create/artists/mulligan100
DC History
She has Been on DC since 2011.She made her first account in 2012.She made another account in 2013 because DC started deleting her art on that account.
D-Name
Her D-name is her dog's name and the random number 100.
Styles
She draws in MLP,PPG,airbrush,PPGZ,BBBFF, and others.
Original Characters
PPGs/PPGZs
Fallon
Lily (NR)
Mully
Mulli
Sonic Characters
MLPs/BBBFFs
Painted Tips (NR)
Petals(NR
Paegent Purple (NR)
Water Lily (NR)
Mixed Media(NR)
Patches(NR)
Mosaic Spash (NR)
[(NR) means not released]
Community content is available under
CC-BY-SA
unless otherwise noted.